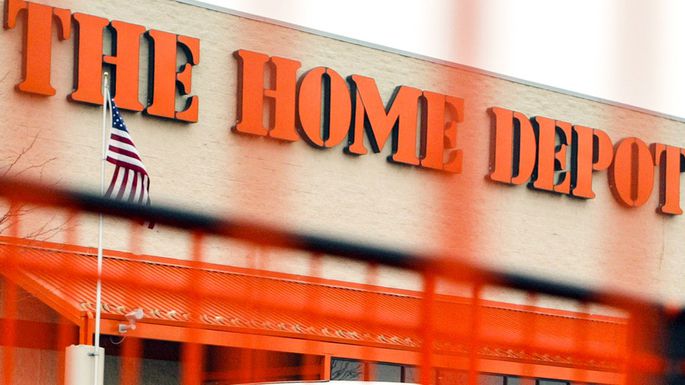 For most of us, a trip to Home Depot means we're shopping for tools, hardware, or paint. But—surprise!—there's so much more lurking in those aisles.
We're not sure if this big-box retailer is suffering an identity crisis or just had some extra warehouse space to fill and figured "what the heck, let's try that." But whatever the reason, the results are a hoot. As proof, check out some of the more offbeat finds that prove you can go well beyond light bulbs and doorbells if you know where to look.
1. Canine cologne
Wait, were we just magically transported to Bloomingdale's? Who expects to find fine colognes—for dogs, no less—at Home Depot? But if you're itchin' to ditch that doggie funk, simply spritz on this Juicy Crittoure "pawfum" ($19.40 per fluid ounce) and your pooch will smell straight-from-the-groomer fresh. While there are no reviews on Home Depot's site, consumers have left raves about the scent's effectiveness on Overstock.com, where it's currently out of stock.
Amanda D. writes, "Omg my puppy smells so good. I would wear this scent lol!" Hey, if it can effectively mask pooch stink, we'd say it could give Drakkar Noir a run for its money.
2. Jerky gun
Nail guns, yes. Jerky guns, what? But that's right! Rather than purchasing Slim Jim sticks at the supermarket, you can simply lock and load your seasoned meats into this Jerky Gun ($20.04) and "shoot" (slowly, we hope) flat strips or round sticks of meat—your pick! Then dry them in your oven or a dehydrator.
The manufacturer, LEM, adds, "Even denture wearers can enjoy this great meat snack." In other words, you'll enjoy your jerky gun for decades to come!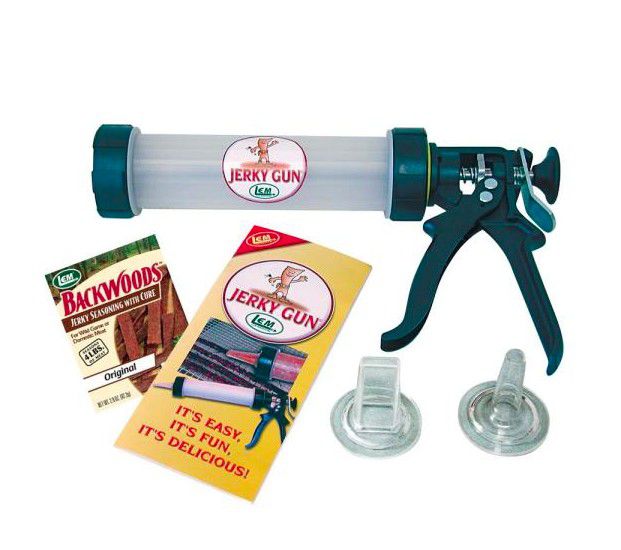 3. Wolf urine
Who knew Wolf Urine ($24.95) was something you could buy? And how is it collected? We have so many questions!
According to the manufacturer, wolf urine works to deter "small unwanted pests" like rabbits and squirrels from devouring your garden. Since the wolf is one of the largest common predators, the product claims "its scent is particularly frightening to many animals and scares them off quickly."
Some reviewers believe it keeps even larger animals at bay, too. According to Home Depot reviewer CoolDude64, "This stuff is amazing, it has worked for the last 3 years for keeping the coyotes away."
4. Tree face
Hello, who's that staring at you from the bushes? It's Tree Face ($30.13). This expressive character gives any pines or maples a makeover. Each piece hangs easily with a nail, a screw, or some glue. Don't worry, you won't have to miss this face once night falls. It glows in the dark so it can watch over all of your evening barbecues. Cool or creepy? You decide.
5. Crystal salt lamp
Behold the latest, greatest New Age rage: the crystal salt lamp ($15.99). According to manufacturer WBM Himalayan, each crystal comes from a 250 million-year-old former seabed deep in the Himalaya mountain range. When lit, salt lamps are said to improve air quality, help you sleep, and lighten your mood.
It seems a bit woo-woo to be found amid the hard hats and 2-by-4s of Home Depot. Perhaps the retailer is trying to soften its image and attract a different crowd. And besides, as one review explains, "it's a conversation piece and works great as a night light." And if you're ever low on salt, you know where to go!
6. Solar wind chimes
Most wind chimes require little more than, well, wind. But if your weather's rather windless, what to do? If you've got plenty of sun, try these solar wind chimes ($37.84). Rather than create tinkling tunes, this dangling decor gathers sun rays in order to emit a cheery glow come evening. It also features an on/off switch for those occasions when you'd rather remain in the dark.
7. Sea bat fertilizer
Where do we even begin with this sea bat fertilizer ($11.66)? First of all, what is a sea bat? It's a starfish-type creature that roams the ocean floor—and it's blessed with magic poop.
According to manufacturer Greenbelt Organics, this all-natural fertilizer is the "secret that Master Gardeners have used for centuries," packed with beneficial microorganisms that build and clean the soil and promote flavor in veggies in the vicinity. Consider it the newest, hippest manure your money can buy!
According to one reviewer, "I had some vegetable plants in pots and they were yellow and not doing well. After adding this product the plants they are green and thriving!!
8. A wheelchair
What's this—have you fallen off your ladder and can't get up? In case some precarious paint job or gutter-clearing project results in a limb-breaking accident, it's back to Home Depot you go! Trade in your crutches for this heavy-duty wheelchair ($210), and you can keep on DIYing up a storm while seated. Because nothing should stop a weekend warrior on the path to finishing a project.